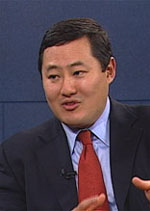 Dear *|MERGE3|* *|MERGE2|*:
The raging national debate over torture and the legal basis provided for the Bush administration's harsh interrogation tactics reached ground zero at a debate at Chapman University, April 21, 2009.
Chapman visiting law professor John Yoo, who has gained notoriety for his so-called "torture memos" written for the Bush administration, defended his legal reasoning at the forum, entitled "Presidential Power and Success in Times of Crisis." Yoo faced harsh criticism from his law school colleagues and numerous protestors at the event.
See full SageLaw coverage of the debate here.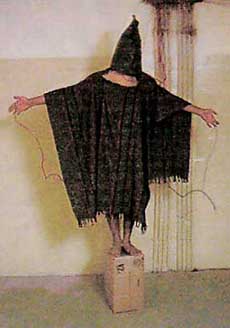 Some highlights:
"If you completely rule out coercive tactics … that is to say, 'I am unwilling to do anything but read your Miranda rights and wait for the lawyer to show up,' I'm afraid these kinds of arguments return us to the overlawyered, timid approach to fighting terrorists."
— John Yoo, University of California, Berkeley law professor
"The Office of Legal Counsel provided legal cover for torture."
— Katherine Darmer, Chapman University law professor
"Waterboarding is not clearly illegal."
— John Eastman, Dean, Chapman University School of Law
"Torture should always be considered as breaking the law of nature."
— Lawrence Rosenthal, Chapman University law professor
---
Also see the University of Massachusetts Press book, Religious Liberty in America: The First Amendment in Historical and Contemporary Perspective by Bruce T. Murray.
Religious Liberty in America is available at numerous university libraries and the University of Massachusetts Press.